What is a midwife?
Why should I consider using one for my hospital birth?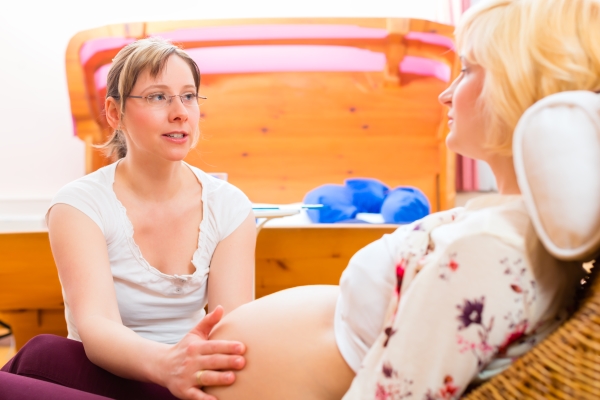 What is a Midwife?
Midwives come in a few different varieties, each with different training. They attend births in all settings (hospital, birth center, home). I will touch on all three types on here, however most of this information covers why you may want to consider using midwife for a hospital birth.
A midwife is the original pregnancy and birth care expert! The word "midwife" means "with women". Women have been supporting women during birth since the dawn of mankind.
Today, there are three varieties of certified midwives in America. The Certified Nurse Midwife (CNM), the Certified Midwife (CM), and the Certified Professional Midwife (CPM). CNMs and CPMs are the most common.
Certified Midwives are not registered nurses, but they hold a graduate-level degree in midwifery. They aren't licensed in Maryland, DC or Virginia, so you will not come across a CM while making your choice of provider.
Certified Nurse-Midwives are legal and licensed in all 50 states. CNM's are RNs who also have an advanced degree in midwifery. About 95% of CNMs are hospital-based, however there are a growing number of CNMs who attend out-of-hospital births.
Certified Professional Midwives are trained specifically to attend out-of-hospital births. They are experts in normal pregnancy and birth, in addition to well-woman care. CPMs are legal and licensed in 32 states (including Maryland and Virginia). They only attend births at birth centers and in their clients' homes.
Many people think that midwives only attend home births, however this is a misconception.
A growing number of women are using a midwife for a hospital birth.
What does a midwife do?
A midwife is a wellness care provider for a woman's entire life cycle. She provides well-woman care, preconception counseling, pregnancy care, birth care, postpartum care, breastfeeding expertise, and menopause care.
When someone is using a midwife for a hospital birth, their CNM does everything that an OB does, except perform a c-section. CNMs often work in collaboration with an OB for higher-risk patients. They consult with OBs when a low-risk woman presents with complications.
A Certified Nurse Midwife can:
+ Provide routine prenatal care
+ Order any needed prenatal testing
+ Write prescriptions
+ Provide referrals for ultrasounds
+ Order an epidural
+ Prescribe any medications needed during labor
+ Induce labor
+ Catch your baby
+ Do any necessary perineal repairs after birth
+ Check up on you for 6 weeks after your baby is born
+ Provide any immediate postpartum care you may need during your hospital stay
Things a midwife may do that an OB may not:
+ Provide nutritional counseling during pregnancy
+ Talk about your hopes and fears for pregnancy, birth, and being a parent
+ Educate you on topics like childbirth education classes and breastfeeding
+ Enthusiastically support vaginal birth after cesarean (VBAC)
+ Support you during your labor
+ Encourage movement during labor
+ Encourage you to eat and drink during labor
+ Allow the normal birth process to unfold with as little interference as necessary
+ Use a doppler to monitor of the baby's heart rate
+ Allow the cord to stop pulsing before cutting it
+ Encourage immediate skin-to-skin with your baby
+ Provide hands-on breastfeeding support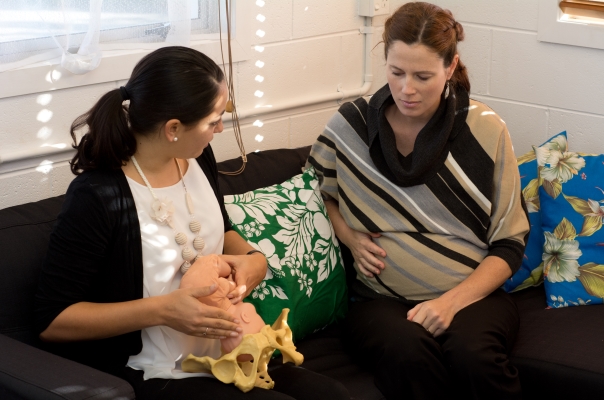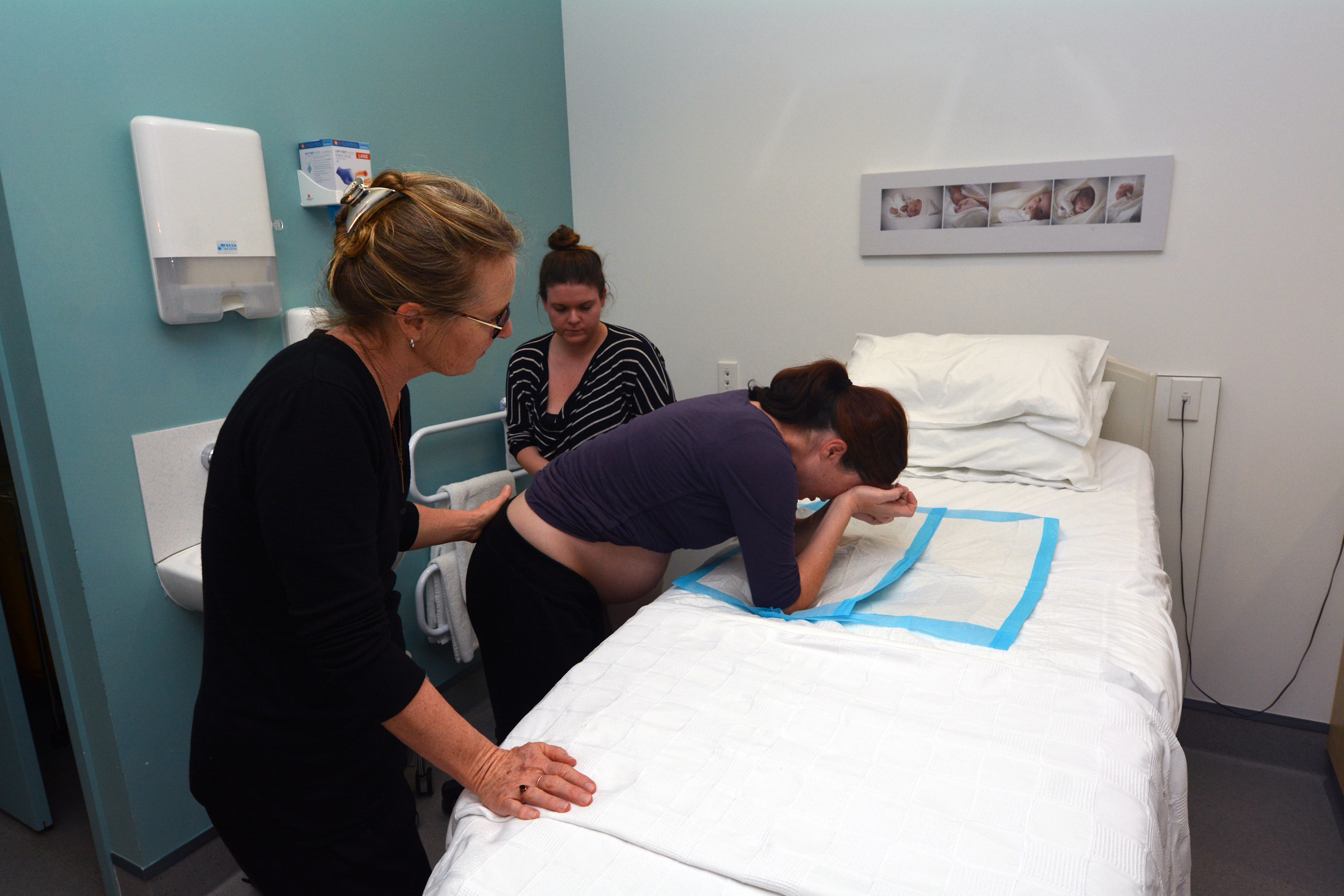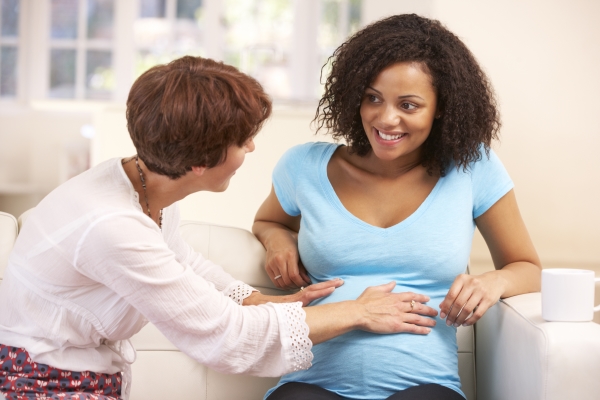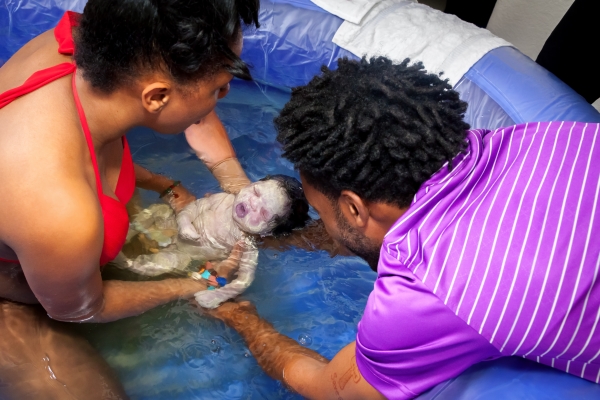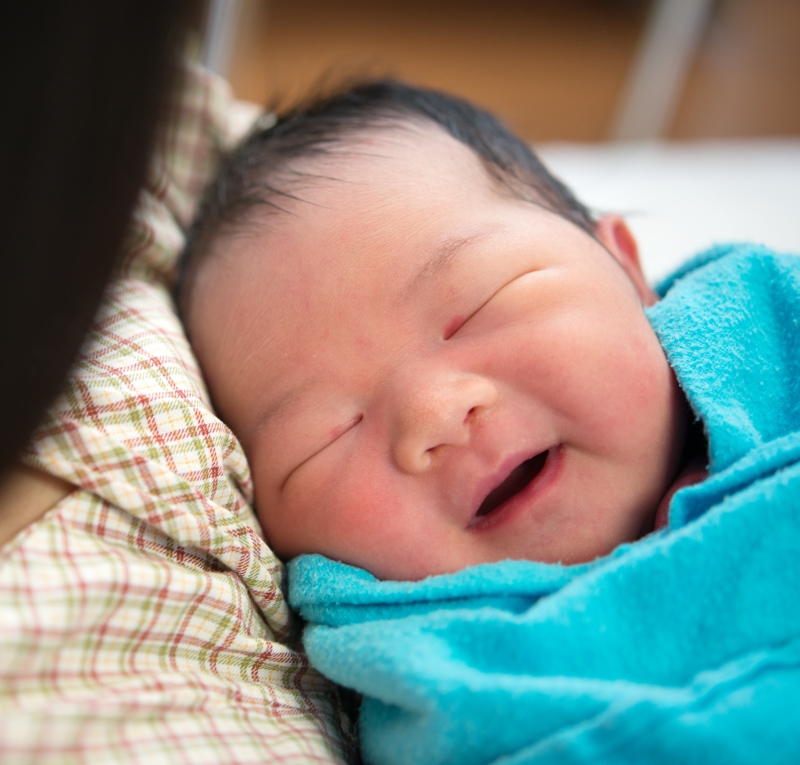 Why should I consider using a midwife for a hospital birth?
Four words: Midwifery Model of Care. Doctors and midwives come from two different approaches to pregnancy and birth care.
THE MIDWIFERY MODEL OF CARE
At its core, The Midwifery Model of Care is a wellness-based approach. It sees pregnancy as a normal, healthy process. Birth – while unpredictable – is best left to unfold with as little intervention as possible. Most significantly, midwives see birthing persons as equal partners in their care. Informed consent is paramount. The Midwifery Model of Care encourages watchful waiting and minimal intervention during birth.
A good midwife knows how to use her hands for skilled care when necessary, and perhaps more importantly, when to sit on them. The focus is on the person giving birth, not on the technology. When intervention is necessary, they use an evidence-based approach. Midwives generally pass on practices that don't improving outcomes.
The American College of Nurse-Midwives (ACNM) says the following:
"We, the midwives of the American College of Nurse-Midwives, affirm the power and strength of women and the importance of their health in the well-being of families, communities and nations. We believe in the basic human rights of all persons, recognizing that women often incur an undue burden of risk when these rights are violated."
WHAT THIS MEANS
None of this is to say that you can't have excellent care with an OB. There are many great doctors providing care in our area, but their approach is going to be different. If you want a more personalized approach to pregnancy and birth, you should consider using a midwife for a hospital birth
RED FLAGS
I hear you saying, "All this sounds great! I love my OB, but what should you watch out for when settling on a provider?" There are a few red flags that you can look for when speaking to your provider. If any of these things come up, you may wish to consider switching providers, or using a midwife for a hospital birth.
1) You don't have a chance to ask questions during your prenatal appointments. Your doctor is dismissive of your concerns. You get non-evidence-based answers.
Examples
Your question: I am worried about not being able to eat or drink during my birth.
Doctor's answer: If you eat during your birth, you could die during a c-section. (This answer is not based on evidence. It is also dismissive of a legitimate concern that many women have about birth).
Your question: I am hoping to be able to be up and walking while I'm in labor.
Doctor's answer: You have to be in the bed so we can keep the baby on the monitor. (Again, dismissive of a legit concern, and not based on evidence).
2) Your doctor talks about what you are – or are not – allowed to do during your birth. She often mentions what you "have to" do.
Examples
Doctor: We won't allow you to get out of bed once your water breaks. Everyone has to have continuous IV fluids. You aren't allowed to deliver on hands and knees. All VBACs have to get an epidural. (These protocols are provider preferences. Requiring them across the board is not based on evidence. All non-emergency interventions are a CHOICE).
3) The answers to your questions change throughout pregnancy.
Examples
Your question at 16 weeks: I want to attempt a VBAC (vaginal birth after cesarean)
Doctor's answer at 16 weeks: You seem like you would be a good candidate.
Doctor's answer at 35 weeks: We can see if you're a good candidate when you get to 36 weeks. (Your status as VBAC candidate should not change late in pregnancy unless you develop serious complications. The ability to VBAC is a decision that should be based on your personal history, and not dismissed out of hand.)
Your question at 16 weeks: Will I to be able to walk around during my labor?
Doctor's answer at 16 weeks: Sure!
Doctor's answer at 35 weeks: We like to have women in the bed once they get to the hospital.
4) Your care follows protocols that are not based on your individual needs.
examples
+ Your doctor "requires" you to consent to an induction if you reach 41 weeks. (watchful waiting is often appropriate)
+ All patients receive continuous electronic fetal monitoring (EFM). (Years of quality research has proven that continuous EFM does not improve outcomes)
+ Everyone gets continuous IV fluids during labor. (IV fluids during labor are often not needed, because most women can stay hydrated by drinking to thirst)
+ All patients over 35 get ultrasounds every week even if their risk profile doesn't warrant it. (A healthy pregnancy is a healthy pregnancy! "Advanced maternal age" does not automatically make you high risk.)
Download our Questions to Ask Your Provider. Find out NOW what you provider will expect from you during your birth, as well as the kind care you can expect from them. If you don't like the answers you receive, it is NEVER TOO LATE to consider using a midwife for a hospital birth!
READ MORE ABOUT MIDWIFERY CARE
ACNM Philosophy of Care
Comparing Medical Model of Care with Midwifery Model of Care
Midwife-led Model of Care
Evidence-Based Birth
Where can I find a midwife in the DC area?
There are several midwifery practices in the DC area. The three Silver Spring Doula works with the most frequently:
Midwifery Care Associates
Shady Grove Adventist Hospital
Rockville, MD
Midwifery Services at GW Medical Faculty Associates
George Washington University Hospital
Washington, DC
The Midwives of MedStar Washington Hospital Center
Washington Hospital Center
Washington, DC
These three hospital-based practices are excellent places to receive your prenatal and birth care. Other excellent midwifery options can be found on our resources page.
SIDE NOTE FOR THOSE WITH KAISER:
If you want the option of using a midwife for a hospital birth, you can ask to have your care transferred to the Medstar Midwives. Ask your primary care doctor, OB, or call Kaiser directly for how to transfer your care.