Doulas…
…give your partner the tools to provide you with better support.
…are experts on the physical and emotional aspects of giving birth.Your doula can help you have a faster, more comfortable birth.
…are always on your side, supporting you without judgement. Your body, your birth, your way.
…work for you and your partner. You always have your doula's undivided attention.
Request a free consult!
Jenny Corbett,
Takoma Park Doula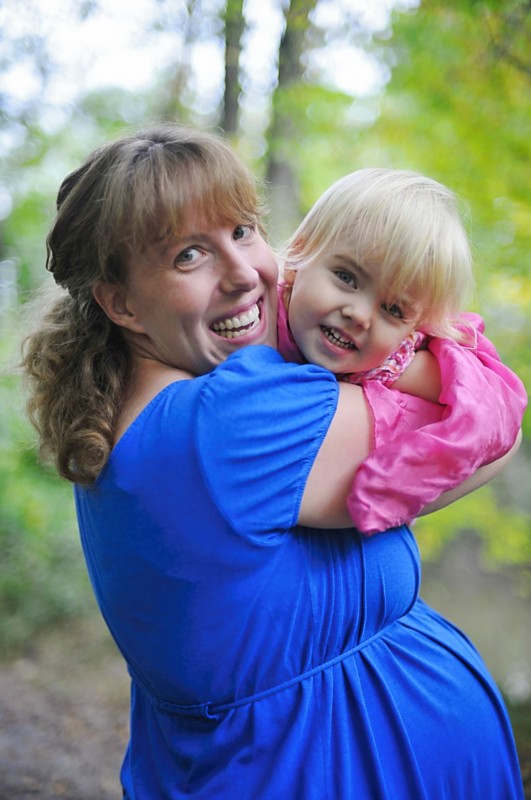 Jenny and Rose serve all home births and birthing facilities including Washington Adventist Hospitaland others in the DC metro area. Read more about Jenny's training and experience here!
Clients say…
Jenny was a warm, caring, and very supportive doula. She took the time to answer all of our questions and concerns. She taught us strategies on how to prepare for our birth and helped us with questions we had during the pregnancy. She was responsive and very helpful during the birthing process. She gave us information and helped talk us through ideas to help the birthing process go smoothly. She was flexible and respectful of my husband and my wishes. She was also very willing to follow up after birth and assisted us with further questions and concerns. I highly recommend Jenny and would love to work with her again for future pregnancies!
~Jenny H, Takoma Park, MD
Let's face it.
And everyone – from your mom to your doctor to your college roommate – has something to tell you about it. They all know what will happen, what has to happen or what can't ever in a million years happen. But the fact is, a lot of that stuff they tell you is a myth, based on nothing more than tradition or provider preference. In this quick little guide, you'll get an evidence-based overview of 10 common myths about labor and birth. Get a free copy for requesting a consult!
Let's Talk!
Takoma Park, MD Pregnancy, Birth, and Baby Resources
M.A.M.A.S.
Metro Area Midwives and Allied Services (home birth midwives)
7301 Garland Avenue
Takoma Park, MD 20912
301-412-8800 or 301-674-9976
mamasmidwives@gmail.com
Takoma Park Pediatrics
7610 Carroll Avenue, STE 400
Takoma Park, MD 20912
301-891-6141
www.parkpediatricsmd.com
Takoma Attachment Parenting
Takoma Park Community Center – Lilac Room
7500 Maple Avenue
Takoma Park, MD
240-242-5794
info@takoma-ap.org; www.takoma-ap.org
Sling library: slings@takoma-ap.org
The Still Point Massage Therapy (Prenatal and postpartum massage)
1 columbia Circle
Takoma Park, MD 20912
www.stillpointmindandbody.com
Willow Street Yoga (Prenatal yoga)
6930 Carroll Avenue, STE 100
Takoma Park, MD 20912
www.willowstreetyoga.com
La Leche League of Takoma Park
Takoma Park Community Center, Rose Room
7500 Maple Avenue
Takoma Park, MD 20912
Takoma Mamas
Mothers circle, meets weekly for moms of 0-4 month olds
416 Cedar Street NW
Washington, DC 20012
What a wealth of knowledge Jenny has on pregnancy, birth and breastfeeding! I felt much more prepared after meeting with her. Specifically, she really helped me focus on relaxing between contractions. without her I would of never realized that there were some breaks. She dealt with the nurses and midwives when I wasnt able to. She knew my preferences and did a great job of helping me stick to them. My husband says her calm, professional demeanor was a benefit to us all. I highly recommend her caring doula services.
~Ximena B, Takoma Park, MD
Read more testimonials!
Jenny was a fantastic doula. We had an exceptionally long and difficult labor that did not go at all according to plan, however Jenny was incredidbly helpful and supportive to both me and my husband the entire time. She gave us recommendations for comfort measures throughout labor, helped us with decision making when we faced tough options, and provided overall encouragement during some of the more challenging moments. In the end, she ended up being by our side for over 24 hours straight and never missed a beat. We couldn't have asked for a better support partner during one of the biggest events in our lives. I would absolutely recommend her to anyone looking for support during their labor.
~Megan N, Takoma Park, MD
Proudly providing Takoma Park birth doula services since 2013
Call or text 202-486-7727 for more information
Are you looking for YOUR
Takoma Park doula?
Finding your perfect doula is a really personal journey. What sets Silver Spring Doula apart from the crowd is professionalism, compassion and an unwavering dedication to helping you craft your own best birth – as YOU define it. We are an independent, DONA and Stillbirthday certified birth support coached serving all areas of the Greater Metro DC Area. Your baby's Birth Day is a day that you will remember for the rest of your life. Let us help your family make beautiful memories! We have provided caring, compassionate birth doula, childbirth eduction, and placenta encapsulation services to dozens of families in the Maryland Suburbs, Washington, DC and Northern Virginia.
Areas We Serve
Washington, DC; Silver Spring; Rockville; Takoma Park; College Park; Hyattsville; Kensington; Bethesda Doula; Potomac; Columbia; Gaithersburg; Montgomery Village; Kentlands; Germantown; Olney; Alexandria; Arlington; McLean; Reston; Montgomery County; PG County; Howard County; Fairfax County