Jenny Corbett
I am a birth doula in DC and Silver Spring, but I didn't start out that way! I am an actor and singer by training. I have been living in the DC area since 2001. In 2003, I began working as a company member of The Capitol Steps political satire group. I have done freelance theatre work, and taught music, drama, and yoga to children. I love the arts and believe in the power of the arts to enrich and elevate life to a new level. It was my first love and my passion for as long as I can remember…and then I gave birth.
And nothing was the same.
I still love the theatre. I still love to sing and make people laugh, but is doesn't light the fire under me that it used to. The birth of my first child, Lucy, at home in September of 2009 ignited a passion in me for birth and babies. I thought this obsession would fade as my own childbearing time came to a close, however, after my son Malcolm was born in 2011, I realized my passion for birth was a calling I need to follow. The midwives that attended my first two births gave me a wonderful gift. Two beautiful, peaceful home births and a bottomless well of confidence in the power of my own body. I was lucky enough to have a third birth with these amazing women in January of 2016. The fact that I had worked side by side with them as members of the same birth team during my years as a doula made the experience even more joyful the third time around! These empowering births left me with a deep desire to "pay it forward" by serving women who desire to have their voices heard as they give birth.
Rose Quintilian
I'm a birth Doula in DC Metro but I didn't start out that way either! I was a full time Mom, having given birth at a birth center with my first and planning a home birth with my second. Well, things didn't exactly go as planned, and I ended up transferring to Shady Grove Adventist Hospital (I live 4 minutes away!) for a Cesearean birth.
And nothing was the same.
It was a difficult adjustment for me, and I had a lot of emotions to work through. I placed a lot of guilt on myself as my son was in a breech presentation, and I felt it was my fault he was born through cesearean. While working through my healing, I learned a lot about birth and a friend recommended I become a Hypnobabies® Instructor, since I had used it with great success. When my son was a year old, I became certified as an HCHI, and one year after that I began working as a birth doula.
My greatest passion as an educator and doula is to have families walk away from their birth with a sense of empowerment. I want them to be educated, and know that even if their birth plans alter in the birth room, they are making the best choices for their family.
Rose and Jenny are a small partner practice. Wondering how are we different from the big group doula practices? Click here!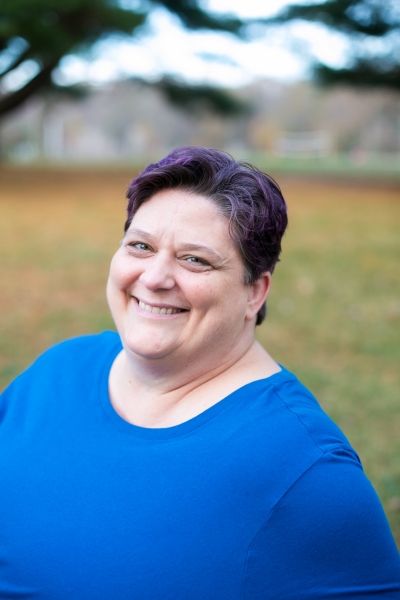 What training does a doula have?
Good question! Most people who support women in labor are sort of birth geeks. We read all the books and take all the workshops. Our job is to stay up to date on evidence-based practices in the maternity world. We check up with what ACOG is saying these days. We network with midwives and other birth support professionals.
Jenny
I began my training as a labor doula in December of 2012 by attending a workshop approved by DONA. I completed the rigourous certification requirements in late 2013. On January 27, 2014, I earned the DONA credentials of a certified childbirth doula – CD(DONA). I maintain this credential with hundreds of hours of hands-on experience and continuing education classes. I completed the Stillbirthday training course in December of 2014. I have completed the Spinning Babies workshop to assist in optimal fetal positioning. I worked in DC at the Community of Hope Family Health and Birth Center for 2 years, providing volunteer labor support. I have attended Penny Simkin's "When Survivors Give Birth" workshop. I attended Yiska Obadia's wonderful Comforting Touch for Doulas training. I am continually looking for new ways to broaden my experience and learn new ways to support my clients.
Rose
I am a Certified Hypnobabies® Childbirth Instructor/Doula, and a Stillbirthday® Birth/Bereavement Doula, in which I play a leadership role and volunteer in many different capacities.
I have trained with DONA, Madriella as Birth/Post Partum Doula, Spinning Babies, Yiska Obadia's Comforting Touch for Doulas, Gena Kirby's Rebozo Training, and a Breastfeeding for Doulas Workshop.
Together, we have have had the honor of attending almost 200 births as labor support doulas in DC and the surrounding area. We'd love to meet you and talk about how we can help you love your birth and love your life with baby!
We might be perfect for each other if you:
want a knowledgeable, caring, experienced woman by your side to guide you and your partner through your pregnancy and birth.
want to feel prepared for your birth and confident about your body's ability to get the job done.
want to know you have someone in your corner who trusts birth and trusts you to make your own choices.
want someone to help your partner to support you in a confident, effective and loving way.
want to remember your baby's Birth Day as the most amazing day of your life!
We have a special place in our hearts for folks who:
envision and plan for a peaceful, empowered birth and are open to letting the process unfold as it needs to.
love to talk, laugh, and eat good food.
see the world as basically a pretty  good place that just needs a little bit of love.
aren't afraid to make waves, but can do it in a kind way.
might have a hidden love of cult TV shows and sci-fi . . . but probably wouldn't talk about it too loudly!
Myths and fables and half-truths, oh my!
Let's face it. Pregnancy is weird. And everyone – from you mom to your doctor to your college roommate – has something to tell you about it. They all know what will happen, what has to happen or what can't ever in a million years happen. But the fact is, a lot of that stuff they tell you is a myth, based on nothing more than tradition or provider preference.
 In this quick little guide, you'll get an evidence-based overview of 10 common myths about labor and birth. Get a free copy for requesting a consult!
Are you looking for YOUR
doula in DC?
Finding your perfect doula is a really personal journey. What sets Silver Spring Doula apart from the crowd is professionalism, compassion and an unwavering dedication to helping you craft your own best birth – as YOU define it. I am an independent, DONA certified birth doula serving all areas of the Greater Metro DC Area. Your baby's Birth Day is a day that you will remember for the rest of your life. Let me help your family make beautiful memories! I have provided caring, compassionate birth doula and placenta encapsulation services to dozens of families in the Maryland Suburbs, Washington, DC and Northern Virginia.