Doulas…
…give your partner the tools to provide you with better support.
…are experts on the physical and emotional aspects of giving birth.Your doula can help you have a faster, more comfortable birth.
…are always on your side, supporting you without judgement. Your body, your birth, your way.
…work for you and your partner. You always have your doula's undivided attention.
Jenny Corbett, DC Doula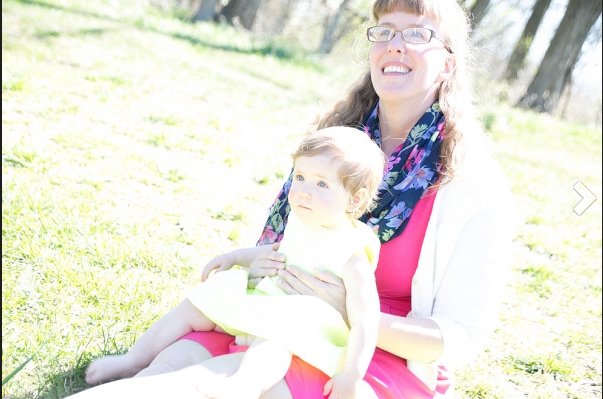 Clients say…
Ultimately, our goal was a natural birth in a hospital setting and we couldn't have done it without Jenny. I look back on my birth experience and describe it to friends as "amazing" and "empowering" — Jenny was a big part of that. I will forever be grateful for the role she played in bringing our daughter into the world in the most loving, peaceful environment possible.
You couldn't regret choosing Jenny as your doula.
Lindsay H, Washington, DC
Let's face it. Birth is weird.
And everyone – from your mom to your doctor to your college roommate – has something to tell you about it. They all know what will happen, what has to happen or what can't ever in a million years happen. But the fact is, a lot of that stuff they tell you is a myth, based on nothing more than tradition or provider preference. In this quick little guide, you'll get an evidence-based overview of 10 common myths about labor and birth. Get a free copy for requesting a consult!
Let's talk!
Washington, DC Pregnancy, Birth, and Postpartum Resources
Breastfeeding
2141 K Street NW, Suite 3
Washington, DC 20037
202-293-5182
info@breastfeedingcenter.org
–
Maternity and Baby Clothes
1201 G Street NW
Washington, DC 20005
www.destinationmaternity.com
–
–
Cloth Diapers and Diaper Services
Serving all of Washington, DC
202-630-6654
–
1532 A Street NE
Washington, DC 20002
(202) 656-8503
Prenatal Massage
Pregnancy Care Providers
801 17th Street NE
Washington, DC 20002
202-398-5520
–
2300 M Street NW
Washington, DC 20037
202-741-2500
 –
110 Irving Street, NW
Washington, DC 20010
844-333-DOCS (3627)
 –
Obstetrics and Gynecology
5215 Loughboro Rd. NW, STE 150
Washington, DC 20016
202-903-0660
Pregnancy Care Providers, cont.
Claudia Booker, CPM
Washington, DC
202-236-1764
birthinghandsdc@gmail.com
–
2311 M Street, NW, Suite 301
Washington, DC  20037
202-429-3783
–
Prenatal and Baby&Me Yoga
Circle Yoga
3838 Northampton Street NW
Washington, DC 20015
202-686-1104
–
Capitol Hill Yoga
641 Pennsylvania Ave. SE
Washington, DC 20003
yoga@capitolhillyoga.com
202-448-9680
–
Lil Omm
4708 Wisconsin Ave NW.
Washington, DC 20016
–
Circle Yoga
3838 Northampton Street NW
Washington, DC 20015
202-686-1104
Yoga District
H Street Studio
500 H St., Rear Entrance, NE
Washington, DC 20002
Dupont Circle Studio
1635 Connecticut Avenue NW *Very Top Floor*
Washington, DC 20009
14th Street Studio
1910 14th Street NW. Units 1 & 4
Washington, DC 20009
I Street Studio
1922 I Street NW
2nd + 3rd Floors
Washington, DC 20006
Glover Park Studio
2201 Wisconsin Ave NW
Washington, DC 20007
Columbia Heights Studio
3315 11th St NW
Washington, DC 20010
Birthing Facilities
Family Health and Birth Center
801 17th Street, NE
Washington, DC. 20009
202-398-5520
–
Washington Hospital Center
110 Irving Street NW
Washington, DC 20010
–
George Washington University Hospital
900 23rd Street NW
Washington, DC 20037
202-715-4000
Birthing Facilities, cont.
Sibley Memorial Hospital
5255 Loughboro Road, NW
Washington, D.C. 20016
202-537-4000
–
Georgetown University Medical Center
4000 Reservoir Road, NW
Washington D.C. 20057
202-687-0100
Chiropractors
Noya Chiropractic
Webster Technique Certified
4708 Wisconsin Ave, Suite 101
Washington, DC 20016
202-237-1399
–
Rashida Cohen, DC
Webster Technique Certified
641 Pennsylvania Ave SE
Washington, DC 20036
202-544-4478
–
Stephanie Johnson, DC
Webster Technique Certified
6 Logan Circle, Apt 6
Washington, DC 20005
703-642-8685
Acupuncture
Charlotte Martin
charlottemartinlac@gmail.com
4321 Wisconsin Ave NW,
Washington, DC 20016
202-302-9876
–
Kelly Welch and Kate Yonkers
Welch and Yonkers, LLC
202-783-9404
1800 I Street NW #503A
Washington, D.C. 20006
Physical Therapy
WOMB Physical Therapy (prenatal, pregnancy, and postpartum physical therapy)
1712 I Street NW, Suite 305
Washington, DC 20006
202-803-2068
info@wombPT.com
–
Elite Physical Therapy and Wellness Center
2233 Wisconsin Avenue
Suite 300
Washington DC 20007
202-965-8901
Babywearing
Beltway Babywearers
Meet monthly at the D.C. Public Library, Tenley-Friendship Branch
4450 Wisconsin Ave NW,
Washington, DC 20016
Department of Motor Vehicles, Vehicle Inspection Station
1001 Half St., SW
Washington, DC 20024
202-645-4300
Metropolitan Police Department
501 New York Ave., NW
Washington, DC 20001
Jenny is awesome! I could not have asked for a better doula for the birth of our son. From the first moment my husband and I met her, we knew she was "the one." She is warm, smart, and wise, and she has a joyful sense of humor that helped to keep us grounded throughout the process. We desired and prepared for a natural birth, which Jenny helped us achieve, despite an almost 10-pound baby! She supported us well in our use of the Bradley method. She was such a rock of encouragement (and massage techniques!) during labor and also really empowered my husband to take the active role we had envisioned. I felt so cared for. As a physician who, before our birth, already had a favorable opinion of doulas in general from the data I'd seen, I must say that Jenny took this appreciation to a new level. She has my most enthusiastic recommendation!
-Sarah M, Washington, DC
Read More Testimonials!
Jenny was a fabulous doula and I really don't think we could have gotten through the labor without her. She helped us every step along the way, from the very start weeks before the labor, when she taught me the best positions to get into for laboring, and during the labor she was amazing, all the way to weeks after the labor. During the labor, Jenny helped keep me and my husband calm. She was a great advocate for us and helped push back on the doctors if we were ever unsure about any of the interventions they were pushing. Jenny helped us stick to our birth plan as much as possible, and was so so helpful to my husband, who was a bit of a wreck! Im so glad we had Jenny during our labor and birth and would definitely use her again. Jenny came over a day after our son was born and checked in with us, and also turned our placenta into placenta pills, which I took as a supplement after the birth.
I highly recommend Jenny. She is a fabulous Doula and we would have been lost without her!
-Jessica B, Washington, DC
Proudly offering  Washington, DC


birth doula services since 2013
Call or text 202-486-7727 for more information
Are you looking for YOUR
DC Doula?
Finding your perfect doula is a really personal journey. What sets Silver Spring Doula apart from the crowd is professionalism, compassion and an unwavering dedication to helping you craft your own best birth – as YOU define it. We are an independent, DONA and Stillbirthday certified birth support coached serving all areas of the Greater Metro DC Area. Your baby's Birth Day is a day that you will remember for the rest of your life. Let us help your family make beautiful memories! We have provided caring, compassionate birth doula, childbirth eduction, and placenta encapsulation services to dozens of families in the Maryland Suburbs, Washington, DC and Northern Virginia.
Areas We Serve
Washington, DC; Silver Spring; Rockville; Takoma Park; College Park; Hyattsville; Kensington; Bethesda Doula; Potomac; Columbia; Gaithersburg; Montgomery Village; Kentlands; Germantown; Olney; Alexandria; Arlington; McLean; Reston; Montgomery County; PG County; Howard County; Fairfax County