Doulas…
…give your partner the tools to provide you with better support.
…are experts on the physical and emotional aspects of giving birth.Your doula can help you have a faster, more comfortable birth.
…are always on your side, supporting you without judgement. Your body, your birth, your way.
…work for you and your partner. You always have your doula's undivided attention.
Jenny Corbett, Gaithersburg Doula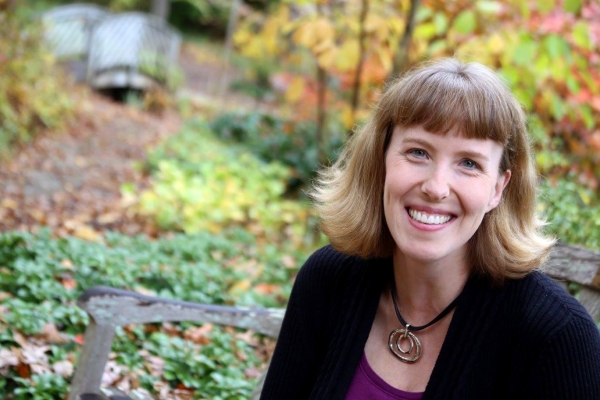 Jenny and Rose serve all home births and birthing facilities in the DC Maryland suburbs.
Clients say…
Jenny was the single most pivotal person in helping my birth experience turn out as successfully as it did. We met with Jenny and really liked her. Jenny provided me with advise and support along the way and was really there for me during labor in ways that I can't explain. My husband and I both wanted him to be my coach but having a woman who has been through all this before and really knew how to support me and show my husband ways he could support me was invaluable. She went out of her way to follow our wishes and go with the flow during chaotic moments, she was my rock and I can't recommend her highly enough.
~Sarah E, Gaithersburg, MD
Let's face it. Birth is weird
And everyone – from your mom to your doctor to your college roommate – has something to tell you about it. They all know what will happen, what has to happen or what can't ever in a million years happen. But the fact is, a lot of that stuff they tell you is a myth, based on nothing more than tradition or provider preference. In this quick little guide, you'll get an evidence-based overview of 10 common myths about labor and birth. Get a free copy for requesting a consult!
Gaithersburg Pregnancy, Birth and Baby Resources
Pregnancy Care Providers, cont.
Acupuncture
Photography
I felt empowered and in charge when I decided to move forward with interventions I hadn't originally wanted. It was a night and day difference to my previous birth. She never wavered in her support; she never made me feel like she doubted my ability to give birth. Jenny's support was invaluable, and I highly recommend her.
~Amy R
Read more testimonials!
Jenny was a fabulous doula and I really don't think we could have gotten through the labor without her. She helped us every step along the way, from the very start weeks before the labor, and during the labor she was amazing, all the way to weeks after the labor. Jenny helped keep me and my husband calm. Jenny helped us stick to our birth plan as much as possible, and was so so helpful to my husband, who was a bit of a wreck! I'm so glad we had Janny during our labor and birth and would definitely use her again.
I highly recommend Jenny. She is a fabulous Doula and we would have been lost without her!
~Jessica B.
Read more testimonials!
Proudly offering Gaithersburg
birth doula services since 2013.
Call or text 202-486-7727 for more information.
Are you looking for YOUR
Gaithersburg doula?
Finding your perfect doula is a really personal journey. What sets Silver Spring Doula apart from the crowd is professionalism, compassion and an unwavering dedication to helping you craft your own best birth – as YOU define it. We are an independent, DONA and Stillbirthday certified birth support coached serving all areas of the Greater Metro DC Area. Your baby's Birth Day is a day that you will remember for the rest of your life. Let us help your family make beautiful memories! We have provided caring, compassionate birth doula, childbirth eduction, and placenta encapsulation services to dozens of families in the Maryland Suburbs, Washington, DC and Northern Virginia.
Areas We Serve
Washington, DC; Silver Spring; Rockville; Takoma Park; College Park; Hyattsville; Kensington; Bethesda Doula; Potomac; Columbia; Gaithersburg; Montgomery Village; Kentlands; Germantown; Olney; Alexandria; Arlington; McLean; Reston; Montgomery County; PG County; Howard County; Fairfax County