So you want to contact Jenny and Rose? Great! Don't you just hate it when you have a simple question and you search all over a website for a plain old email address or a phone number and it is impossible to find? Oh, sure, it's in minuscule type at the bottom, but that's super annoying.
Never fear, contact info here!
Here is our official contact form.
But please feel free to call or email if that's more your style.
We are happy to chat or answer any questions you have.
**A NOTE FOR YAHOO EMAIL USERS
Our email server doesn't not send or receive yahoo.com email addresses smoothly. They are often lost in the ether either coming or going. Please reach out using a different email address, or call!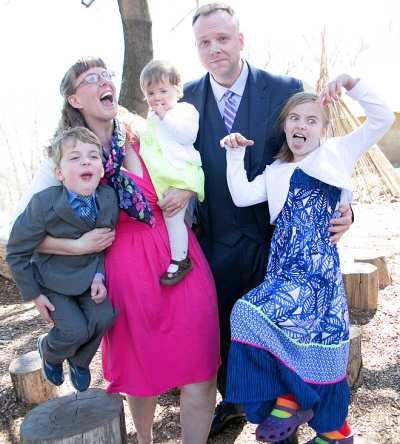 Plus, look at my cute family.
You can contact Jenny and Rose any time!
Are you looking for YOUR
doula in Silver Spring?
Finding your perfect doula is a personal journey. What sets Silver Spring Doula apart from the crowd is professionalism and compassion. We have an unwavering dedication to helping you craft your own best birth – as YOU define it. We are independent, DONA and Stillbirthday certified birth doulas serving all areas of the Greater Metro DC Area. Your baby's Birth Day is a day that you will remember for the rest of your life. Let us help your family make beautiful memories! We have provided birth coach, childbirth education, and placenta services over 100 families in the Maryland Suburbs, Washington, DC and Northern Virginia. Contact Jenny and Rose today!